06 – Laketown Dock & Transfer
Dennis Vaccaro
Rostraver, Pennsylvania, USA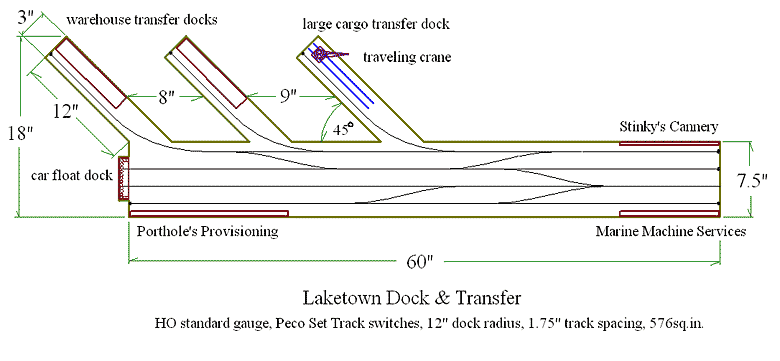 Laketown Dock & Transfer
HO standard gauge
Who says a micro layout needs to be small!
This one is 18in x 60in showing a dock facility.
It fills 576sq.in. by using long, thin elements.
To ease transport, the dock "fingers" could be made detachable.
It's designed for short cars moving one or two at a time.
It has lots of switching between the docks, car float, and industries.
An old sardine could be hung under the cannery to simulate the olfactory ambience.
(NOTE: This layout requires alterations to the Trackmobile to install a front coupler, as permitted in the rules.)