18 – New Orleans Public Belt RR
Larry Janeski
River Ridge/New Orleans, Louisiana, USA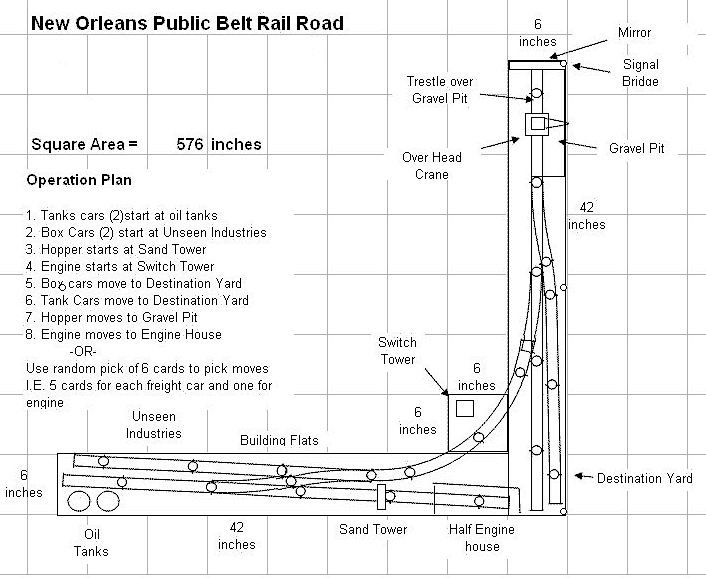 I designed this as a set of two modules to be bolted into an "L" for a switching contest. The audience is on the outside of the "L" and the owner is on the inside.
Along the front or outer side of the "L" would be DCC outlets so that the contestants could move with the engine and uncouple it.
The prototype is the New Orleans Public Belt Raiload (NOPB) with the Bridgedale switch tower as the half way point.
The box cars could be replaced with covered hoppers for plastic pellets or grain. Both are switched along the Mississippi river corridor.
The gravel pit would be lower than the rest of the layout and spanned by a trestle with the overhead crane riding on the trestle. At the end of that module would be a signal bridge with a mirrror inserted.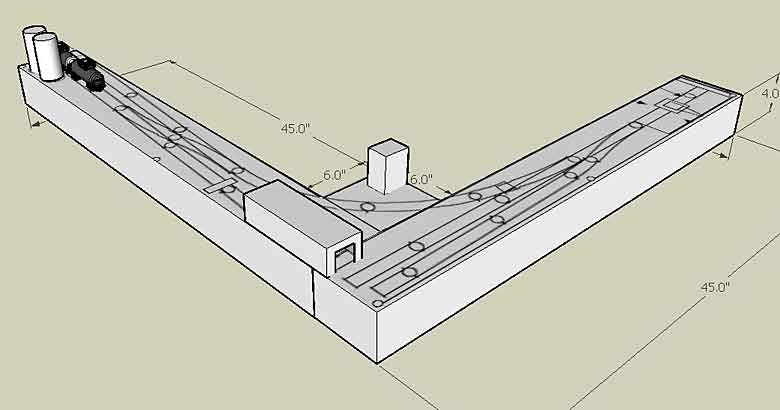 (NOTE: This layout requires alterations to the Trackmobile to install a front coupler, as permitted in the rules.)