26 – Tramcar Shuffle
Huw Griffiths
Cwmbran, Gwent, UK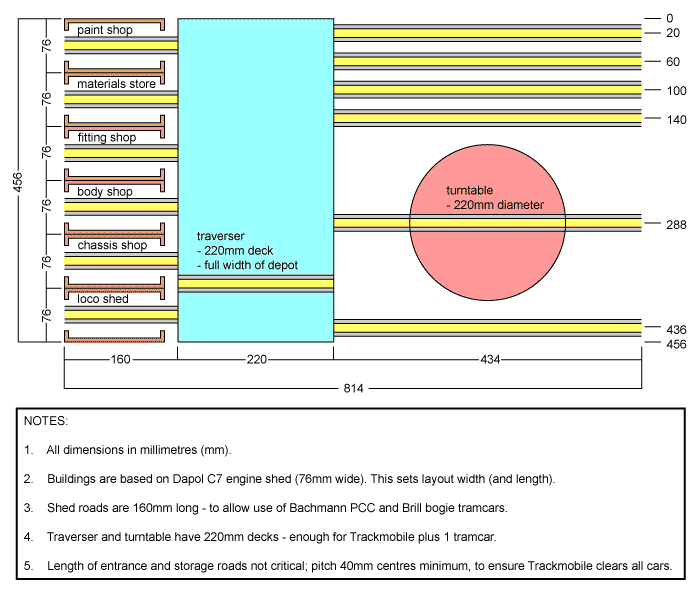 This is a "pointless switcher" based on a fictitious tramcar depot (or factory – the boundaries between them were often blurred). Inside depots, people have to work on top of cars – and car bodies often need to be craned off chassis. This means that live overhead isn't an option.
As tramcars can't be driven round the depot, a Trackmobile shunts them 'round. It also hauls track (and overhead) maintenance vehicles and collects wagons from nearby railway lines.
Cars are switched on a traverser – it uses less space than points! The turntable allows the loco to be used unmodified for shunting both sides of the traverser, without getting trapped between moves! The traverser and turntable will take the loco plus one car.
One track on the turntable side of the traverser connects with the outside world – the rest are for stock storage.
(NOTE: This layout does not require any alterations to the Trackmobile, which can be used directly from the box.)