27 – Regatta Point
Bart Bakker and Hubert Reijnders
Utrecht and Gouda, the Netherlands

27


Size is 98×35 cms plus barge overhang, totalling 3716 sq cm.
The aim was to create an attractive micro.
"People like to see the sails at Regatta Point's lookout.
But many also take a peek at the hardworking Trackmobile below.
It has only a coupler on one end.
Amazing how the driver can pull a car from the barge, reverse his Trackmobile and push that car to the industry beyond the lookout.
What is his secret?"
Regatta Point is based on Stubbier Yard.
Carl Arendt asked in 2002
"Who will be the first to construct Stubbier Yard in H0?" I think we will.
We're already building.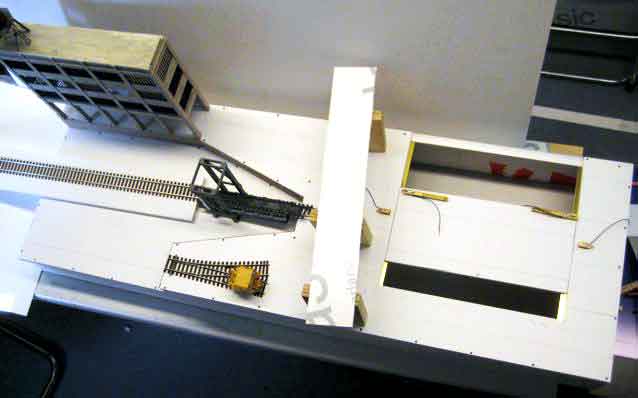 (NOTE: This layout does not require any alterations to the Trackmobile, which can be used directly from the box.)