What Else Can You Do With a Foot Square Layout?
1. Take it to a party!
What an icebreaker! Endless laughs and good-natured joking! Hours of operating fun!
(Photos courtesy T. Comden and K. Bush)
---
2. Make it part of your household furnishings!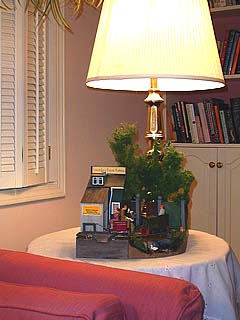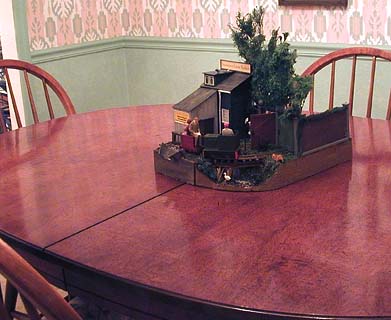 For example, use it as a lamp… …or make it a conversation-starting centerpiece at a festive dinner!
---
3. Find the animals on the layout!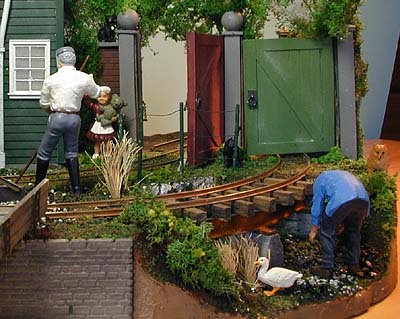 A variety of animals are squirreled away on the Squarefoot.
When the SFER is on exhibit, children and the young at heart have a great time finding all the animals. For this Web site, we've pictured all the animals in the three photos above. How many can you find?
(Answers are printed below).
---
4. Store it on a shelf in the cupboard!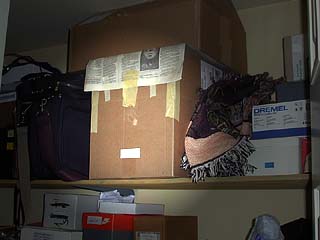 ---
Answer to the animal quiz: There are nine animals on the layout–
3 pigeons, 2 cats, 2 ducks, 1 dog, and 1 teddy bear.