Our 200th Layout!
Gallery Menu/ Bicentennial Page
---
Our 200th Layout!
---
Two hundred layouts in two years … it leaves me breathless! It would not be possible to summarize all the ingenious and exciting ideas that have graced these web pages in our first 200 layouts. You can browse through them all any time you wish or read about them in my books.
Changes since the beginning? One big trend is represented on this page — increasingly you are actually building micro layouts, not just drawing them. More and more my e-mail brings in photographs of works in progress along with the latest crop of excellent designs. A few of those photos, representing the quality of work in this Gallery, are included here — along with a new 200th-anniversary layout designed in the shape of the number "200".
It's been a great ride … thanks for sharing it with me. It keeps getting better, and the best, as they say, may be yet to come!

Carl Arendt
September 22, 2003
---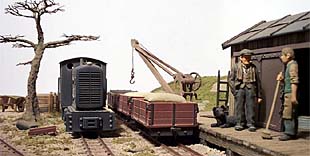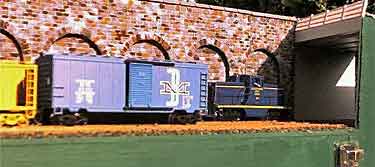 Steve Bennett
Jack Trollope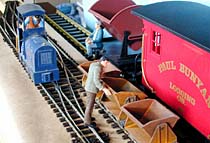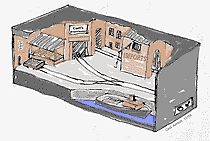 Emrys Hopkins design/Carl Arendt photo
Carl Arendt
Carl Arendt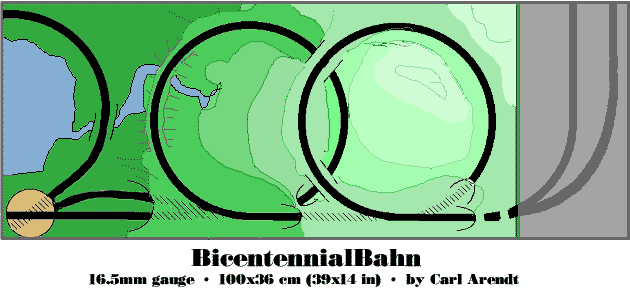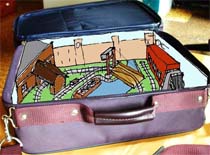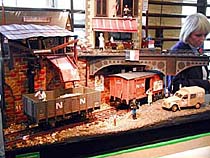 Carl Arendt
Steve & Sawood Pearce / Terry Allen photo
Terry Allen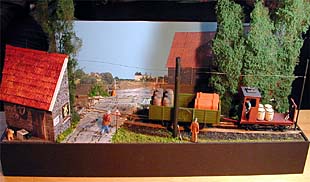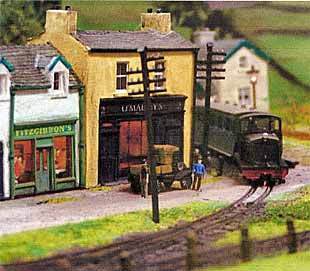 Carl Arendt
Bart Bakker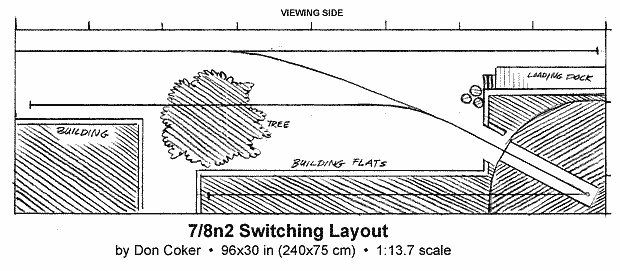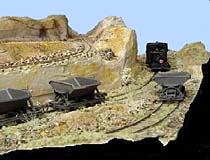 Ian Holmes
Don Coker
Brian Wilson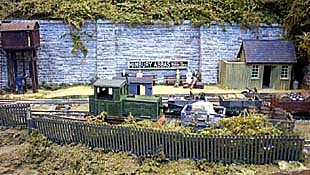 Chris Krupa / Steve Bennett photo
Joe Chiasson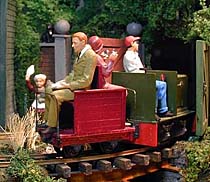 Carl Arendt
---
I would like to take this opportunity to express my thanks and deep appreciation to the talented layout designers whose efforts have made this Micro Gallery possible. To view any individual's work, simply click on "Linked Index" in the menu at left and search for the name using your browser's "Find" function. In alphabetical order by country, my wonderful collaborators are:
---
Honor Roll of Contributors to the Micro Layout Design Gallery
---
United States
Dick Andrews
Carl Arendt
Alex Ceres
Don Coker
Bill Cooke
Jim Favre
Maurice Grimes
Jeff Hartmann
Jim Hofer
Ian Holmes
Len Kaplan
Jack Matson
Bill Metcalf
Geren Mortensen
Jeff Semprebon
Harry Symonds
John Thomas
Canada
Ian Campbell
Joe Chiasson
Brian Wilson
United Kingdom
Terry Allen
Julian Andrews
Gordon Avis
Ian Bareham
Giles Barnabe
Steve Bennett
Chris Elllis
Chris Gilbert
Jeff Hatcher
Emrys Hopkins
Chris Krupa
Peter Marriott
Philip Parker
Kevin Payne
Sawood Pearce
Steve Pearce
Frank Saunders
Robert Michael Shemilt
Trevor Simpson
David Thomas
Jack Trollope
A. R. Walkley
Norway
Jon Songøygard
Sweden
Johan Emanuelson
Rolf Emanuelson
Netherlands
Bart Bakker
Reinoud Kaasschieter
Otto Schouwstra
Vincent Wesstein
France
Bernard Junk
Gaston Schikowski
Italy
Ivan Furlanis
Australia
Pete Heininger
---
Deepest Thanks to You All!
---