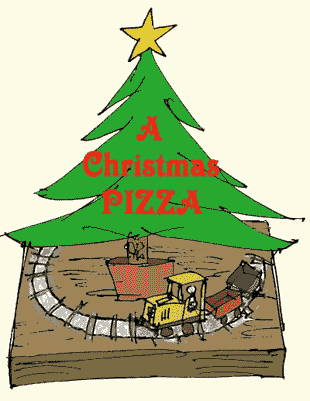 It all started when Don Coker said something like, "Gee, wouldn't it be great if everybody in the Gn15 Consortium made a Christmas centerpiece railroad for the holidays?" Some of us (well, me at least) were struck by the wisdom of this idea!
Sharing with family and friends … capitalizing on the "trains are cute" syndrome … having fun with the hobby in a non-serious way … sounds good! So herewith is a page of Christmas Pizzas — idea-starter layouts that just go around in a circle but look good and are fun for everyone at the holidays!
My hope is that you all, regardless of your scale, can make a tiny, show-off layout for your family and friends to ooh and ahh over come December.
Gentlemen, break out your X-acto knives …you only have three months!